The Cel-Pak: TRON Grid (16x16) [v1.1 - Beta 1.2 compatible!]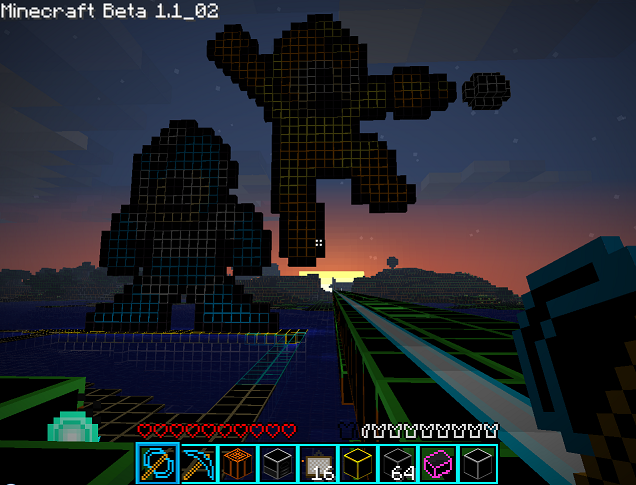 Originally a variation on my original Cel-Pak (which can be found [url=http://www.worldofminecraft.com/node/13142]here[/url]),
TRON Grid is a simplistic 16x16 vividly colored TRON-inspired texture
pack with custom items, GUI, art, armor, mobs, and more. The pack IS
complete; however, I am still working on improving what I can when I
have the time.
External download links:
Mirror 1: http://www.mediafire.com/?6ido5wrd4s9znkt
Mirror 2: http://cl.ly/41gn
Please login to view downloads!