Webserver issues... Cannot connect
Hi guys,
I have a slight issue I am running a webserver with Linux CentOS I have downloaded the minecraft_server.jar file to a root folder as the root user as you do. I have run it using this command....
java -Xmx1024M -Xms1024M -jar minecraft_server.jar nogui
Sure enough the server boots up and starts running....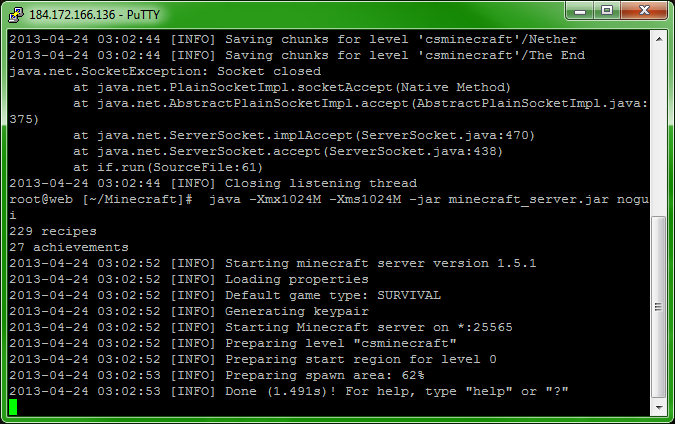 Last night my friend could connect to it ( I couldn't test as I set it up from my phone on SSH). He managed to join the world and mess about. Great I thought so I stopped the server and closed off the SSH. Now today I ran that very same command as above and it started up but when I try and connect it won't let me? Just says's Cannot reach server.
Any clue as to why it would work last night but not today?
Like I say I'm running it off a webserver not a local host.
Nick